Wedding dance lessons tailored to your individual needs.
Affordable wedding dance package includes choreography.
Wedding dance choreography customized to your special song.

Relaxed, natural-looking wedding dances.
Show-stopping choreographed wedding dances.

Galleria-area dance studio with exclusively private dance floor.
Wedding Dance Lessons Houston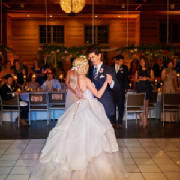 Dance Lessons Houston Wedding
How much do wedding dance lessons cost? Not as much as you might think! The Introductory Special is $340, which breaks down to $68 per session—an exceptional deal for five exclusively private wedding dance lessons! You can buy more than five dance lessons initially if needed. The more wedding dance lessons bought prepaid, the lower the rate per lesson. See standard rates:
Wedding Dance Classes Houston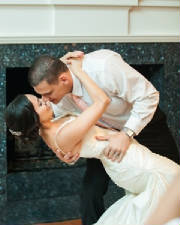 How many wedding dance lessons? Learning to dance fluently in just one or two lessons is a bit ambitious; but learning during five wedding dance lessons a few basic dance steps that can be repeated throughout the dance, how to lead and follow in dance frame, entrance and exit choreography, and a fun dip and kiss at the end is not unreasonable. More often than not mashups (combining two or more songs) require more than five dance lessons.
Houston Dance Lessons Wedding
The highest degree or the art of choreography occurs when a choreographer allows the original inspiration of the composer's song or music to inform the choreography. Whether you choose simple, elegant, or fun-themed, you can rest assured that your wedding dance will be choreographed to your natural ability and will flow in sync with the time signature, tempo pattern and phrasing of the song of your choosing, and that it will entertain friends and family on your special day and be a happy memory for years to come.
Houston Wedding Dance Lessons
When should we start our wedding dance lessons? Anywhere from 7 to 9 weeks before your wedding day is ideal if you are planning to take only the Introductory Special. If this is not the case for you, please indicate in the contact form what your wedding song is and that you want more than the package of 5 wedding dance lessons:
Schedule Your First Dance Lessons
Houston Wedding Dance Classes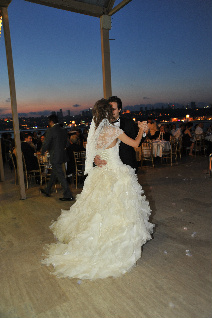 ★★★★★ "With less than two months until our wedding day, Rebecca choreographed and customized an amazing fox trot for us. Rebecca's infectious energy coupled with her patience for students make her a great dance teacher. We not only had an awesome wedding dance, but we had a great time learning all of the dance moves during the weeks leading up to the big day. Thanks so much, Rebecca!" ~Boavy and Vu, Houston, Texas
Wedding Dance Lessons in Houston
Wedding Shoes: Dancing shoes which have the proper support, a secure fit, and suede soles are ideal. It is recommended that you have the length of your dress altered according to the shoes you'll be wearing for your wedding dance. If you haven't purchased your wedding shoes yet, it might be worth investigating. Dance shoes designed for a bride's first dance now rival designer wedding shoes currently on the market.
Wedding Dance Classes in Houston
★★★★★ Dancing With the Stars Worthy! "My husband and I decided to look into dance lessons so we wouldn't be awkwardly standing there for 4 minutes of a first dance. I found The Dance Whisperer (Rebecca) via google and noticed all of her positive reviews. We had so much fun taking lessons with The Dance Whisperer! She offers class packages, so we made it a pre-wedding ritual to go to dance class the weeks leading up to the wedding. She's very conscientious, patient, and so easy to work with! Our first dance turned out wonderfully, but I value the time I got to spend with my then-fiancé at those wedding dance lessons even more!" ~Sarah Pioquinto, Houston, Texas
Wedding Dance Studios Houston