Ballroom ♥ Latin ♣ Country & Western ♦ Whip
Waltz • Tango • Foxtrot • Swing • Salsa • Samba • Rumba • Cha Cha • Texas Two Step
Ballroom dancing has become more popular than ever! Doctors are now recommending ballroom dancing as a life-long fun and effective way to maintain mental acuity, reduce stress, and partake in moderate exercise. And dance lessons are a great date-night activity and a fun way for couples to spend time together away from the kids and the hustle and bustle of a busy work day. Find out if ballroom dancing and The Dance Whisperer are right for you:
The Dance Whisperer welcomes beginners!
The Dance Whisperer offers ballroom dance instruction to adult couples in a private dance studio located just inside West Loop 610 South at U.S. 59 South convenient to the Galleria, Highland Village, West University, Upper Kirby, and River Oaks areas. The Dance Whisperer specializes in customized first dance choreography, which is included with all wedding dance lessons, based on traditional ballroom dance styles. All dance lessons are exclusively private.
Home of Houston Texas Dance Whisperin'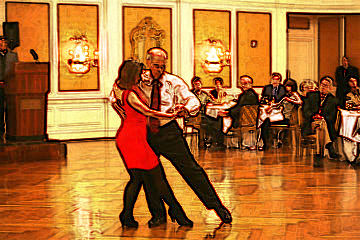 Ballroom, Salsa, Tango, Country Western, West Coast Swing, and Wedding Dance Lessons in Houston.
Couples Ballroom Dance Lessons in Houston
Mondays - Saturdays 1p until 10p | Closed Sundays
Ballroom Dance Lessons Houston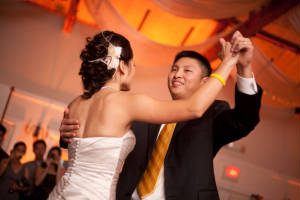 Swing Dance Lessons Houston
Cost for Private and Semi-Private Classes: The first thing most people want to know about taking ballroom dancing lessons in Houston is how much they are going to cost. The second thing most people want to know about learning ballroom dancing is how long it will take. Learning ballroom dancing is not the least expensive activity there is, but volume discounts on ballroom dance lessons is the most effective savings option, especially if the lessons are private. The Dance Whisperer offers five rate package options for private ballroom dance lessons for adult couples starting at $75 decreasing the rate to $55 per lesson, depending on the number of dance lessons that are purchased in advance. The more dance lessons that are purchased, the more the savings for each dance lesson.
Adult Dance Lessons Houston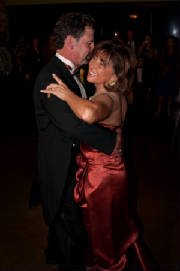 Couples Dance Lessons Houston
Exclusively Private Dance Floor: Although they will cost more, private dance lessons accelerate learning because each lesson is tailored to the individual needs and pace of each student. Private dance lessons are ideal on a private dance floor (as opposed to a shared floor), which eliminates all external distractions. Ideally, the music played during a private dance lesson is suited for the dance being taught and learned. The proper music enhances muscle memory since each kind of dance was inspired by and evolved from a particular kind of music. Learning how to dance the rhumba while waltz music is playing during a semi-private lesson is counter-intuitive. On an exclusively private dance floor, the dance instructor can provide an enviroment that is conducive for optimal learning for each and every student. The Dance Whisperer is located just inside the Loop a few blocks south of the Galleria in Houston, Texas, and offers ultimate privacy with an exclusively private dance floor.
Ballroom Smooth and Latin Dances:
Ballroom Dance Classes in Houston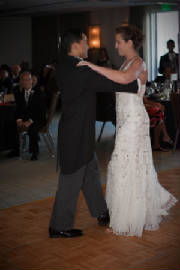 Adult Dance Classes Houston
TDW's Menu of Dances: The smooth or traveling ballroom dances taught by The Dance Whisperer are American social style and include the waltz, foxtrot, and tango. For Houston couples who enjoy a challenge, The Dance Whisperer's private dance lessons also include the Viennese waltz. Men usually fair well learning the smooth traveling dances, which are most often men's ballroom dances of choice. The Latin dances taught by The Dance Whisperer are rumba, cha cha, samba, and salsa. East and west coast swing—also taught by The Dance Whisperer—fall under the umbrella of rhythm dances, although they are not Latin. Rhythm dance styles are more often preferred by women, but there are exceptions for both men and women. The Dance Whisperer also teaches country western dancing, including Texas two step, triple two step (which is essentially a traveling east coast swing without the lilt or buoyancy of east coast swing), western waltz, as well as offering Argentine tango classes. All dance lessons are available by appointment only and conducted onsite in the dance studio.
How Long Will It Take Us to Learn Ballroom Dancing? Short-term and long-term goals will determine the answer. Preparing for a first wedding dance would be considered a short-term goal and can take anywhere from three to ten dance lessons. Adult couples who are interested in learning ballroom dancing as a hobby or recreational activity will obviously require more lessons. Dancing is a discipline, after all, and learning ballroom dancing—like any other discipline—requires a commitment that takes time, patience, and several lessons.
More Q&A About Ballroom Dance Lessons in Houston