Dance Lessons Houston
Ballroom ♥ Latin ♣ Swing ♦ Country & Western
Waltz • Tango • Foxtrot • Swing • Salsa • Samba • Rumba • Cha Cha • Texas Two Step
The Dance Whisperer welcomes beginners!
The Dance Whisperer offers dance lessons in Houston for adult couples in several social partner dancing styles. Located just inside West Loop 610 South at 59 South, The Dance Whisperer is convenient to the Galleria/Uptown District, Highland Village, Bellaire, West University, Upper Kirby, Greenway Plaza, and River Oaks neighborhoods in southwest Houston. Dance lessons are taught onsite and scheduled by appointment.
Mondays through Saturdays 1p to 10p | Closed Sundays
Ballroom Dance Lessons Houston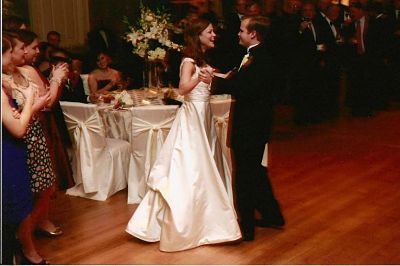 Wedding Dance Lessons Houston
★★★★★"My husband gave me the best gift ever when he bought us private ballroom dance lessons for my birthday. I was so excited and on our first visit we both walked away loving it! We have not stopped going and we wished we would have known about this before we were married so that we could have been prepared to dance well for our wedding. We love that the lessons are private because we have Rebecca's full attention and we can work at our own pace. We feel very comfortable with her and her instruction is very easy to follow and learn. We have focused mainly on learning swing, salsa, and foxtrot, but we also tried tango, rumba, waltz and two step. Whatever you want to learn Rebecca will know it and will know it well. We would highly recommend her to anyone who is looking to learn how to dance and dance well!" ~Keisha Momoh, Yelp review
Adult Dance Lessons Houston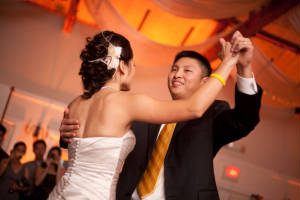 Couples Dance Lessons Houston
Cost for Dance Lessons in Houston? The first thing most people want to know about taking dance lessons in Houston is how much they are going to cost. The second question most people ask is how many dance lessons will they need. Learning how to dance is not the least expensive activity there is—especially if the dance lessons are private—but there are cost-effective savings packages. The Dance Whisperer offers several introductory specials and savings packages for dance lessons in Houston for adult couples making learning how to dance both fun and affordable.
Tango Dance Lessons Houston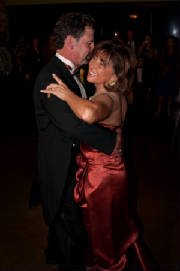 Swing Dance Lessons Houston
Savings Packages for Dance Lessons
How Long Will It Take Us to Learn How to Dance? Short-term and long-term goals will determine the answer. Preparing for a first wedding dance would be considered a short-term goal and can take anywhere from three to 10 dance lessons. Couples who are interested in learning how to dance as a hobby or recreational activity will obviously require more dance lessons. Dancing is a discipline, after all, and learning ballroom dancing—like any other discipline—requires a commitment that takes time, patience, and several dance lessons.
Types of Dance Styles:
Country Dance Lessons Houston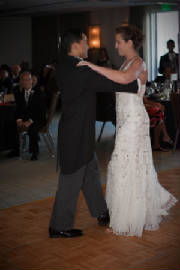 Salsa Dance Lessons Houston
Dance Lessons Offered? The traveling dances offered by The Dance Whisperer are the waltz, foxtrot and tango. For Houston couples who enjoy a challenge, The Dance Whisperer also offers Viennese waltz dance lessons. Men usually fair well learning the smooth traveling dances, which are often men's ballroom dances of choice. The Latin dances offered by The Dance Whisperer are rumba, cha cha, samba, and salsa. East coast swing and west coast swing—also taught by The Dance Whisperer—fall under the umbrella of rhythm dances, although they are not Latin in origin. Rhythm dance styles are more often preferred by women, but there are exceptions for both men and women. The Dance Whisperer also offers country and western dance lessons, including two step, triple two step (a traveling east coast swing without the lilt or buoyancy of east coast swing), western waltz, as well as offering Argentine tango dance lessons.
Ballroom Dance Lessons Houston